si, porqui no?
This is Johnny Depp. He's playing Bon Bon, from "Before Night Falls" a film by Julian Schnabel. I posted it in a lit thread. And of course, Joey loved it.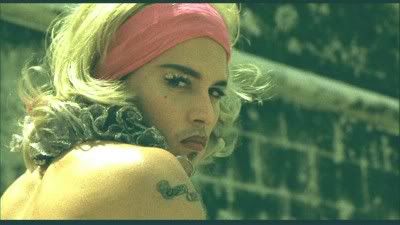 And of course, I saw this queen's whole history in one moment- Not the character from the movie, a different Bon Bon, in an American jail. Reinaldo's Bon Bon was somewhat kindly, a smuggler for him- good movie, by the way, rent it.
My Bon Bon is a vicious coldhearted bitch, locked in a constant struggle for survival.
I have never ever ever written anything like this before. It's kind of.. disconcerting. But hot.